The Urban Screens Image Loop



The reality of screens in urban spaces
The "Urban Screens Imageloop" is the result of an open call for peoples personal pictures of digital screens in urban spaces. It shows the current stage of how screens are "integrated" into the urban Landscape and became a beautiful overview of public digital screens all around the world, however I would not call the most of them "Urban Screen". It is clearly showing the various conditions and surroundings in which screens usually appear nowadays, but also points out that the majority of screens are still square panels, freestanding or attached to the facade.

See also the collection by the Group Pool on Flicr.
Selection of images from the loop

For their higher resolution images please contact us!

Fashion Show, Las Vegas, Nevada (USA)
2003
(Photo by: David Gales)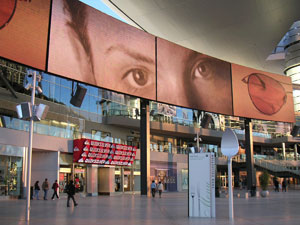 View of moving LED video screens

Appendix 2 / Automata Public, Ljubljana, Slovenia
August 2005
(Photo by: Jan Kusej)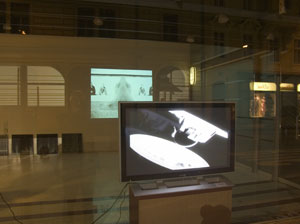 Antique market Panjiayuán, Beijing, China
2005
(Photo: Karen Lancel)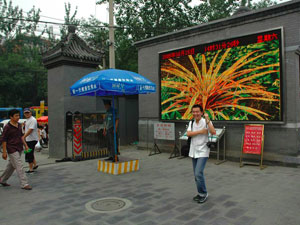 Bus station 8th Ave and 42nd Street, New York
(Photo: Alice Arnold)

" meeting point" presented on Bahninform screens at 26 stations in Germany
(Project by Iris Hoppe)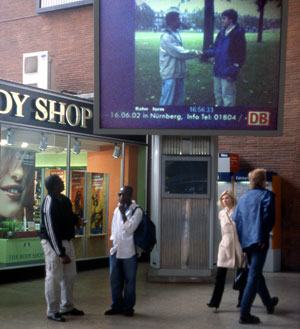 'Bahninform' information screens Cologne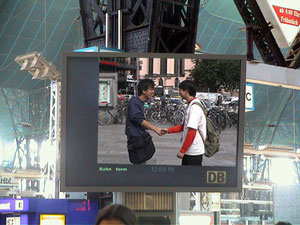 'Bahninform' information screens Frankfurt

New York City, NY, USA
2004
(Photo by: Michael R Salmond)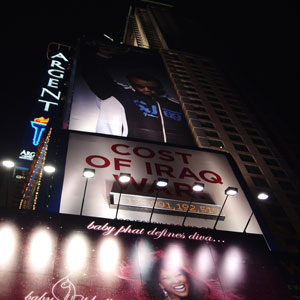 Tokyo, Japan
2005
(Photo by: Michael R Salmond)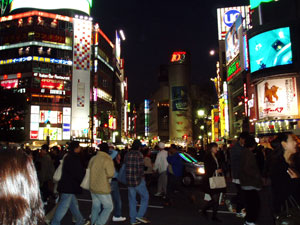 "1er Contact Festival", organized by Le Cube,
Issy-les-Moulineaux, France
April 2005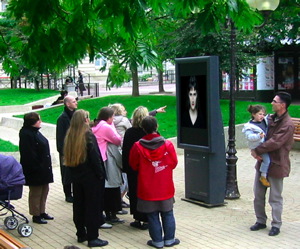 "A distance" by Damaris Risch, Place B. Leca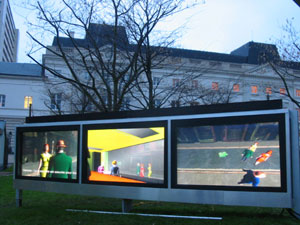 "Nighthawks" by Jean-Marc Gauhier


"Facial elevations among the skyscrapers" CrownFountain, Millenium Park, Chicago
25 July 2004
(Photo by: Ava Fatah gen. Schieck)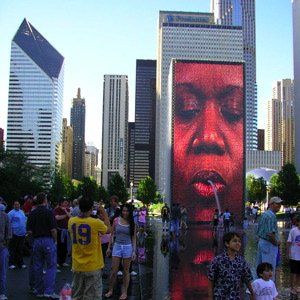 Times Square, NY
April 2002
(Photo by: Ava Fatah gen. Schieck)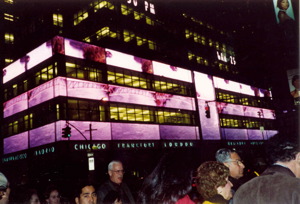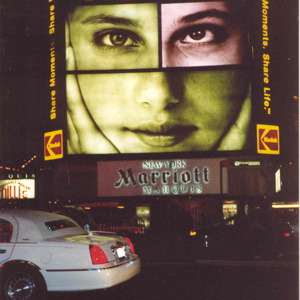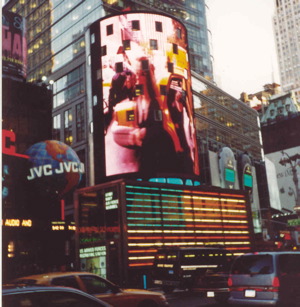 City TV display of Toronto Subway (TTC)
July 23rd 2005
(Phillip Jeffrey)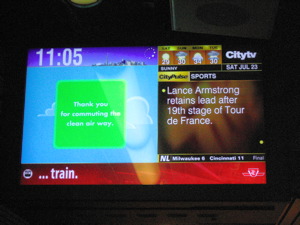 Screen of Montparnasse Tower, Paris
(Simon Protecter)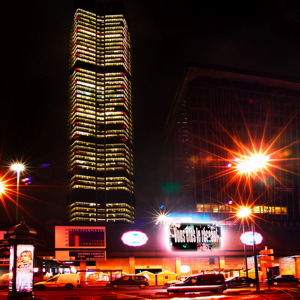 LED-Billboard main station Zurich
(Myriam Thyes)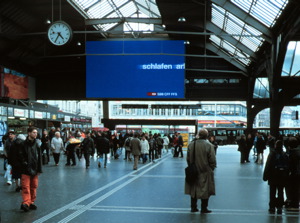 Screens in Lithuania
(Mr. Kestas Vaitkevicius)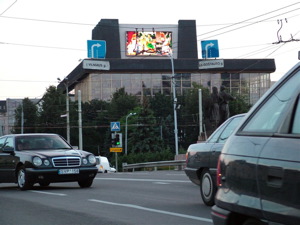 100 sq.m. screen in Vilnius, installed May 02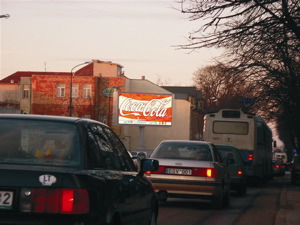 32 sq.m. screen in Siauliai, installed Feb. 05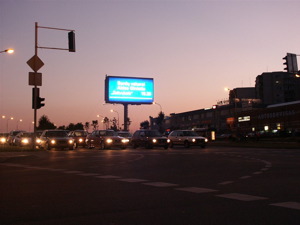 32 sq.m. screen in Vilnius, installed June 03



Exchange Square, Manchester, UK
14.03.2005
(John Marshall)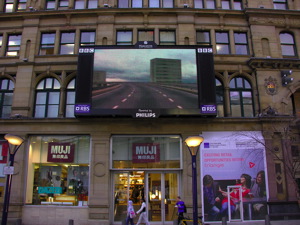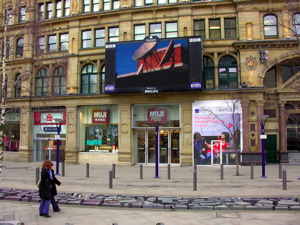 Exchange Square, Manchester, UK
The Bigger Picture commissions launch
7 April 2005
(Jon Jordan)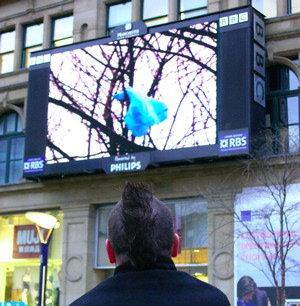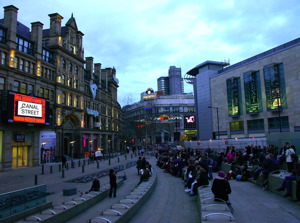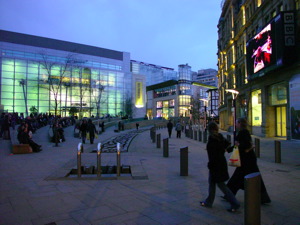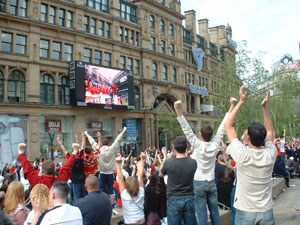 OUT VIDEO festival in Ekaterinburg, RU
May 5 - June 5 2004
(Ildar Ziganshin)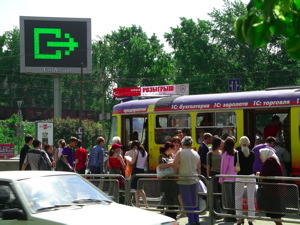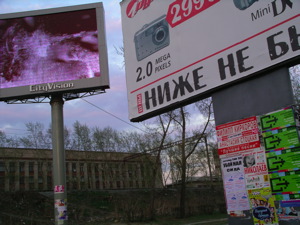 Video "Wet Chicken" by PROVMYZA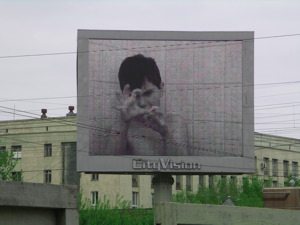 Video "Dennis" by Raphael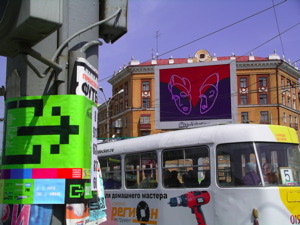 Video "JanusKuss" by Myriam Thyes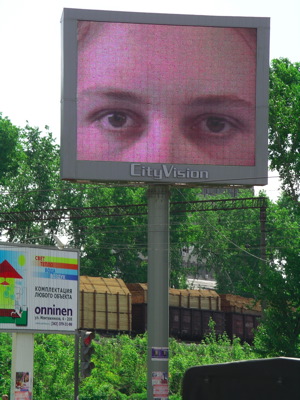 Video "Susanne & Nystachmus" by Nynke Deinema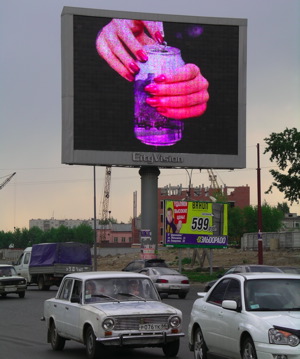 Video "Consumerizm" by Ranko Vukcevic